1ST TV IN EUROPE!
FROM FIRST DIGITAL TV TO FIRST TV IN THE METAVERSE. HOW THE COMMUNITY OF IDEAS GROWS WITH COOPERATING COLLECTIVE INTELLIGENCE
Technology increasingly permeates everyday life and fosters the integration of telecommunications and information technology, multimedia and interactivity.
The future of television is constantly evolving, and it is not only difficult to predict what will happen in 20 years, but also in just five.
Indeed, technological advances are the order of the day and hint at changes worthy of the wildest science fiction. However, some trends are already evident.
But is television really destined to disappear? And what will the television of the future look like? Let's find out together.
MARCH 15, 2023 IS A HISTORIC DATE: 1ST TV PROGRAMMING STARTS IN THE METAVERSE
The passivity that characterizes the consumption of traditional digital television is being replaced by interactivity, granted by the integration of television language with Web browsing through new content distribution platforms.
In this context, the mode of use and the active participation in the management of content are more and easier.
You can join live events asking questions, telling your own story and sharing knowledge and expertise.
MOST IMPORTANT DATES:
JUNE 05, 2017
Sharing TV was established as the FIRST DIGITAL NATIVE TV and broadcasts on Digital Terrestrial Channel 272 in Puglia regionally.
JULY 19, 2018.
INNOVATIVE START UP is officially born and broadcasting is also activated on APP, with enhanced live streaming on its own third-generation platform.
09MAY 2020 – CELEBRATION OF EUROPE.
YET ANOTHER FIRST – FIRST TV IN EUROPE TO INAUGURATE VIRTUAL STUDIOS
Thanks to the support of the President of the European ParliamentDAVID SASSOLI, Sharing TVaccepts to inaugurate virtual studios on MOZILLA HUB platform and ALT SPACE VR with the broadcast of the 70th ANNIVERSARY OF EUROPE ceremony!
An event with several virtual guests also promoted by the European Commission.
JUNE 06, 2020
TRANSMISSION OF THE FIRST TG IN THE METAVERSE directed by Director Domenico DI CONZA
JULY 15, 2020
SHARING TV BROADCASTS NATIONWIDE ON CHANNEL 154. FIRST TV AFTER TELE MILANO 58 TO GO FROM REGIONAL TV TO NATIONAL TV. SHARING, UNLIKE MEDIASET TRIUMPHS WITH THE POWER OF IDEAS
DECEMBER 12, 2020
Success on social media and in audience data is increasingly objective with the 60 thousand users certified by AUDITEL in the month of November 2020 on the channel, to reach an unhoped-for milestone in 2020! SHARING TV is recognized as the FIRST TV MEDIA INFLUENCER thanks to reaching an extraordinary milestone of monthly views, as many as 5 MILLION in November and December 2020 and an average of 3 MILLION monthly views throughout 2020.
Covid and the publication of the Ministry's new call for Digital Terrestrial broadcasting, which is too onerous for a small, growing company, at such a difficult time for the entire Italian and European economy, forcing us to discontinue Digital Terrestrial broadcasting and start all over again, relying on our humility and creativity.
DECEMBER 12, 2022
SHARING TV productions begin again with plans to reopen editorial offices from 2023 with new locations in Pescara and Rome.
The restart has us touching on the affection of our viewers, and in just a few weeks we return to special attention from Facebook users with extraordinary data.
2023 The television of the future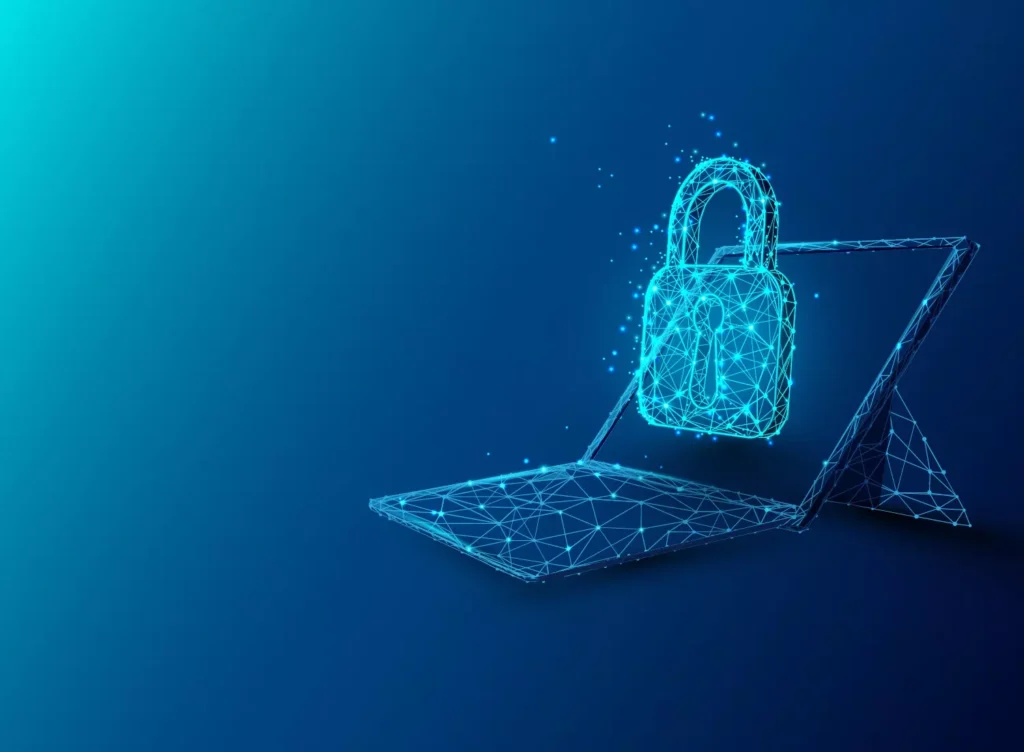 THE TV OF THE FUTURE will be holistic, smart and IoT. What do these words mean?
-Holistic television means television that involves a system of screens connected to all content distribution platforms-Digital Terrestrial, Satellite, and Internet.
The fruition is time-shifted: it means, for example, that one can watch from the beginning a program that has already started, customizing its start.
Futuristic tools will have to be used to enjoy it: such as virtual helmets, e.g., the OculusGo, visors developed by a company acquired in 2014 by Facebook, which allow access to video-streaming platforms with both live and on-demand programs such as Hulu and Netflix, with the added value of enjoying each content on a virtual screen.
Smart television, on the other hand, alludes to the integration between the TV, home appliances, and many other mutually connected devices through artificial intelligence.
In practice, a series of increasingly sophisticated software features will make it possible to automate the operation of different devices in an integrated and coordinated manner.

It will thus be possible, for example, to own a TV set with built-in Assistant (Google's voice assistant) that can automatically talk to wirless amplifiers, so as to take advantage of their audio quality while watching a movie.
The TV will also be able to converse with other tools, such as the washer and dryer, setting on-demand programs to synchronize washing cycles while showing a program, or such as the refrigerator, which, by virtue of a built-in screen, will allow it to display the recipes that can be made based on the food inside and, in turn, converse with the oven, preordering cooking times and modes.
TVs equipped with artificial intelligence will be able to show news and weather forecasts in real time, serving, at the same time, as a control panel for other connected devices in our homes such as cameras, vacuum cleaners, heating systems, lights, air conditioners and cameras.
By taking advantage of connectivity, it will be possible to take a picture with your smartphone and set it as the background of the TV or the intercom when the TV is turned off.
Looking forward, the TV will be able to integrate and connect with the home's smart system so each user will be able to program functions and services within their home remotely so that they can enjoy their favorite program with rooms heated and dinner already prepared and served by a robot. All while other devices are quietly performing household chores.
– Internet of Things (or IoT, short for Internet of Things) Finally other news the TV set of the future will also rely on the so-called IoT , a neologism that refers to the extension of the Internet to the world of physical objects.
In practice, thanks to the Internet, objects will no longer be inert, but will gain intelligence by storing and communicating data through connection to the Net.
The TV set will be able not only to transmit sounds and images, but also to monitor the home climate, "spy "on possible intrusions, communicate messages and appointments, and warn of possible, malfunctions.
All this will be facilitated by the use of a single smart remote control capable of synchronizing with all other devices in the home. A kind of internet control unit capable of remote control any object in the home (lights, thermostats, fans, electrical outlets, blinds, etc.).
Although this all sounds futuristic, many commentators are of the opinion that such a massive convergence will put a strain on our privacy and can be used by malicious people to sneak into our smart systems and take advantage of our services,accessing information about us and our passwords. This is no small problem that we are likely to have to deal with in the near future.
FEBRUARY 15 2023 THE COMMUNITY OF IDEAS IN THE METAVERSE IS BORN
FIRST INSTRODUCTION OF THE TV AND RADIO IN THE METAVERSE THROUGH ARTIFICIAL INTELLIGENCE ON QUANTUM PLATFORMS
On Feb. 15, 2023 we officially present the evolution of our TV AND RADIO IN THE METAVERSE in live streaming!
Users, experts and fans discuss on multi-platform about the evolution of SHARING CUBE, choosing for the first time ever, worldwide, on which platform to watch a live radio and TV broadcast.
SHARING CUBE broadcasts, in fact, from its DIGITAL PLATFORM, from the METAVERSE PLATFORM ON SPATIAL and ON SECOND LIFE, where the first venue in the metaverse was built by constructing the infrastructure of SHARING CUBE and the POPULAR UNIVERSITY LUCE reproducing PIAZZA DI SPAGNA IN ROME.
MARCH 15, 2023 COMMUNITY OF IDEAS PROGRAMMING STARTS IN THE METAVERSE
We asked ourselves, while monitoring trends in the habits and customs of European citizens, "What if television disappeared?
This question is not so peregrine when one considers that the biggest change in recent years is the shift of what we still call "television "to the Internet.
In fact, the fusion of television, telephony and computers has generated a product far removed from traditional television with unique and constantly evolving features.
Streaming sites include both free services, which rely on advertisements, and paid services, which require a periodic subscription or rental of individual titles.
The platforms allow dislocated and flexible fruition, that is, no longer anchored to predefined media and schedules and customizable to any extent.
Enjoyment is possible from both computers and devices such as tablets, smartphones, and Smart TVs.
As a result, there is no longer a rigid fixed schedule, i.e., a stable schedule to be passively adhered to.
It is the viewer who creates a schedule for himself according to his own needs.
Thus he is no longer the passive user of the past, but an active consumer.
He can even become a prosumer,that is, producer and consumer, in that he can actively contribute, by virtue of the technological means now available to all at reduced prices, to propose content to be disseminated on the Web.
If this is true, does it still make sense to talk about television