THE INAUGURATION OF THE VIRTUAL HEADQUARTERS AND THE METAVERSE OF POPULAR LUCE UNIVERSITY IS NOW IMMINENT, IN COLLABORATION WITH SHARING EUROPA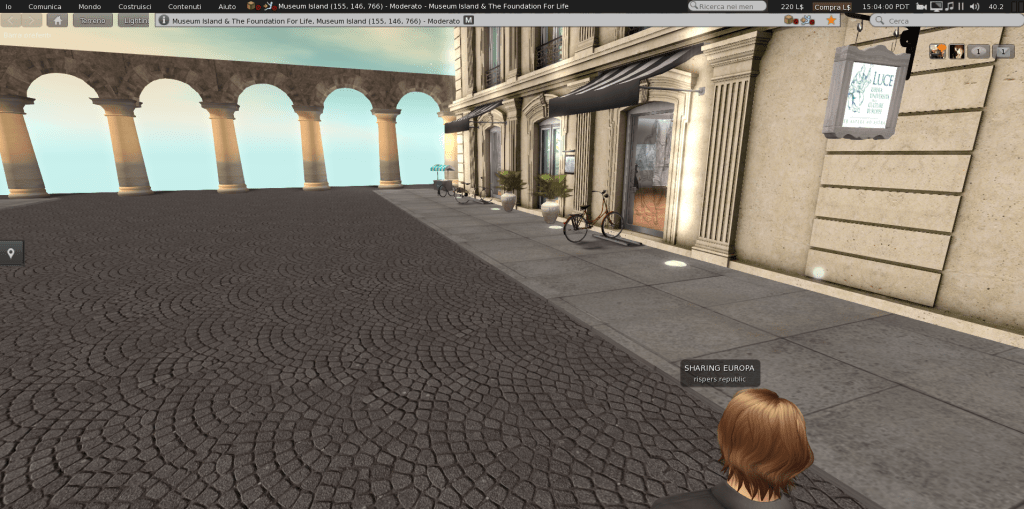 E' ORAMAI IMMINENTE L'INAUGURAZIONE DELLA SEDE VIRTUALE E DEL METAVERSO DI UNIVERSITA' POPOLARE LUCE, IN COLLABORAZIONE CON SHARING EUROPA
Ormai è quasi tutto pronto per accogliere, cittadini, studenti, professionisti, imprenditori e associazioni senza alcuna discriminazione o censura, nella COMUNITA' DELLE IDEE DELL'UNIVERSITA' POPOLARE LUCE.
E' la prima Università Italiana ad aver previsto aule, sale studio, Centro Conferenze e Cinema, con collegamenti multimediali, aule di studio con Sportello Didattico interattivo per i disabili della vista e dell'udito.
La nostra Università ha previsto anche la "SALA EUROPA" dove si terranno concerti, presentazioni di libri, di start up di imprese al femminile ecc., in collaborazione con SHARING EUROPA.
Avremo anche due spazi dedicati alle mostre di artisti, concerti, cineforum e visite teleguidate con Vista, al Teatro Dell'Opera (Parigi), al Museo dei Poeti Estinti (Pompei), ai Musei Egizi. Tutti i capolavori ricostruiti nel Metaverso.
Alla nostra Università si partecipa con invito, con accesso gratuito e facilitato, anche attraverso Iphone e smartphone.
La Comunità delle Idee è una comunità che ha al suo interno una banca delle idee, che non solo si occupa di formare. La nostra mission è educare, informare e formare condividendo conoscendo e competenze.
E' uno spazio culturale ed per adulti e anziani che utilizza un linguaggio nuovo e aggregativo, innovativo e CREATTIVO.
RIMANI SINTONIZZATO…………………………..
THE INAUGURATION OF THE VIRTUAL HEADQUARTERS AND THE METAVERSE OF POPULAR LUCE UNIVERSITY IS NOW IMMINENT, IN COLLABORATION WITH SHARING EUROPA
By now almost everything is ready to welcome citizens, students, professionals, entrepreneurs and associations without any discrimination or censorship, in the COMMUNITY OF IDEAS OF THE POPULAR LIGHT UNIVERSITY.
It is the first Italian University to have provided classrooms, study rooms, Conference Center and Cinema, with multimedia connections, study rooms with interactive teaching desk for the visually and hearing impaired.
Our University has also provided the "EUROPE ROOM" where concerts, book presentations, start-ups of female businesses etc. will be held, in collaboration with SHARING EUROPA.
We will also have two spaces dedicated to artists' exhibitions, concerts, cineforums and remote guided visits with a view, at the Teatro Dell'Opera (Paris), the Museum of Extinct Poets (Pompeii), the Egyptian Museums. All the masterpieces reconstructed in the Metaverse.
You can participate in our University by invitation, with free and facilitated access, also through Iphone and smartphone.
The Community of Ideas is a community that has a bank of ideas within it, which it not only takes care of training. Our mission is to educate, inform and train by sharing knowledge and skills.
It is a cultural space for adults and the elderly that uses a new and aggregative, innovative and CREATIVE language.
STAY TUNED…………………………..